Lords
Chaos was brought in by strategic brand experts Worth Retail to help refresh the local luxury homeware store chain. Based in prosperous London areas such as Kensington and Notting Hill, Lords were looking to rapidly grow their store portfolio and market presence.
Responsive e-Commerce website design
Following the success of the rebrand, Chaos worked closely with Lords' in-house e-commerce team to design their new responsive website.
Chaos designed a website that streamlined the customer experience and simplified the functionality to ensure ease and convenience for users.
Brand refresh for Lords Of London, the local luxury homeware store chain
Briefed to convey the contemporary elegance and sophisticated charm of the Lords brand, we gave the brand a thoroughly modern look without losing the premium quality legacy. The chic new visual language was underpinned by the positioning tag line – 'At home with quality'.
We delivered a whole range of brand assets from guidelines, new store advertising in print and local tube stations, from invites and displays to brochures, pre-opening hoardings, stationery and website look and feel.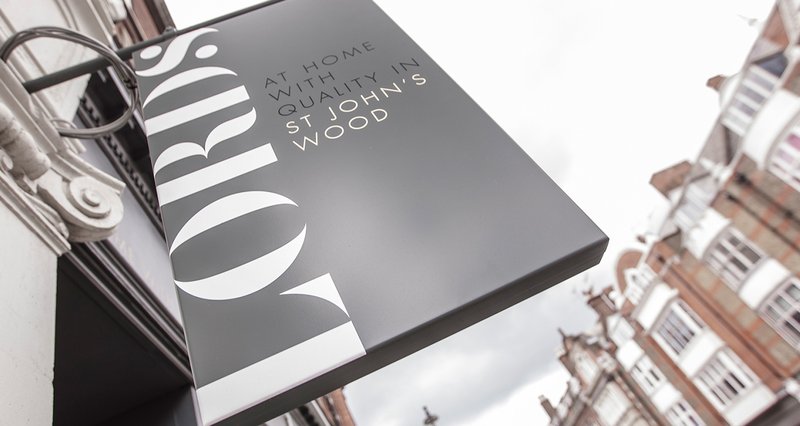 Localised geo-targeted marketing comms direct mail
Chaos designed a self mailing concertina leaflet that would be sent out to localised consumer demographics to encourge them to come down to the new refurbished store opening weekends. This example for St Johns Wood highlights famous local landmarks.
The community feel of the brand came through as we used local, iconic spaces around the store as the locations for our photoshoots. Placing key products in these spaces reinforced that Lords at home was your high end store, for the local community.
Launch Advertising Campaign for Lords, St John's Wood
For the launch of the newly refurbished Lords shop in St Johns Wood, we created a brand awareness take over campaign at the local underground tube station.
Creatively, Chaos designed the campaign using the LORDS typography to subtly reveal some of the products available in store, encouraging viewers to 'take a peek inside'. This has also enabed us to effectively introduce the new branding.