Dartmouth
Chaos was selected in 2014 by the Dartmouth Business Improvement District, following a credentials pitch by numerous agencies, to undertake destination branding and build awareness marketing campaigns over the next few years to firmly put Dartmouth on the tourist map.
Brand awareness advertising campaign
Chaos ran a ATL and BTL advertising campaign focusing heavily on a national railway campaign running from Birmingham down to Plymouth, promoting the 'Dartmouth Style' campaign, showing everyday activities as a Dartmouth equivalent.
Negotiating heavily on behalf of Dartmouth, Chaos managed to secure discounted rates for the campaign that would ensure that Dartmouth BID had sufficient budget to work across further deliverables for the year.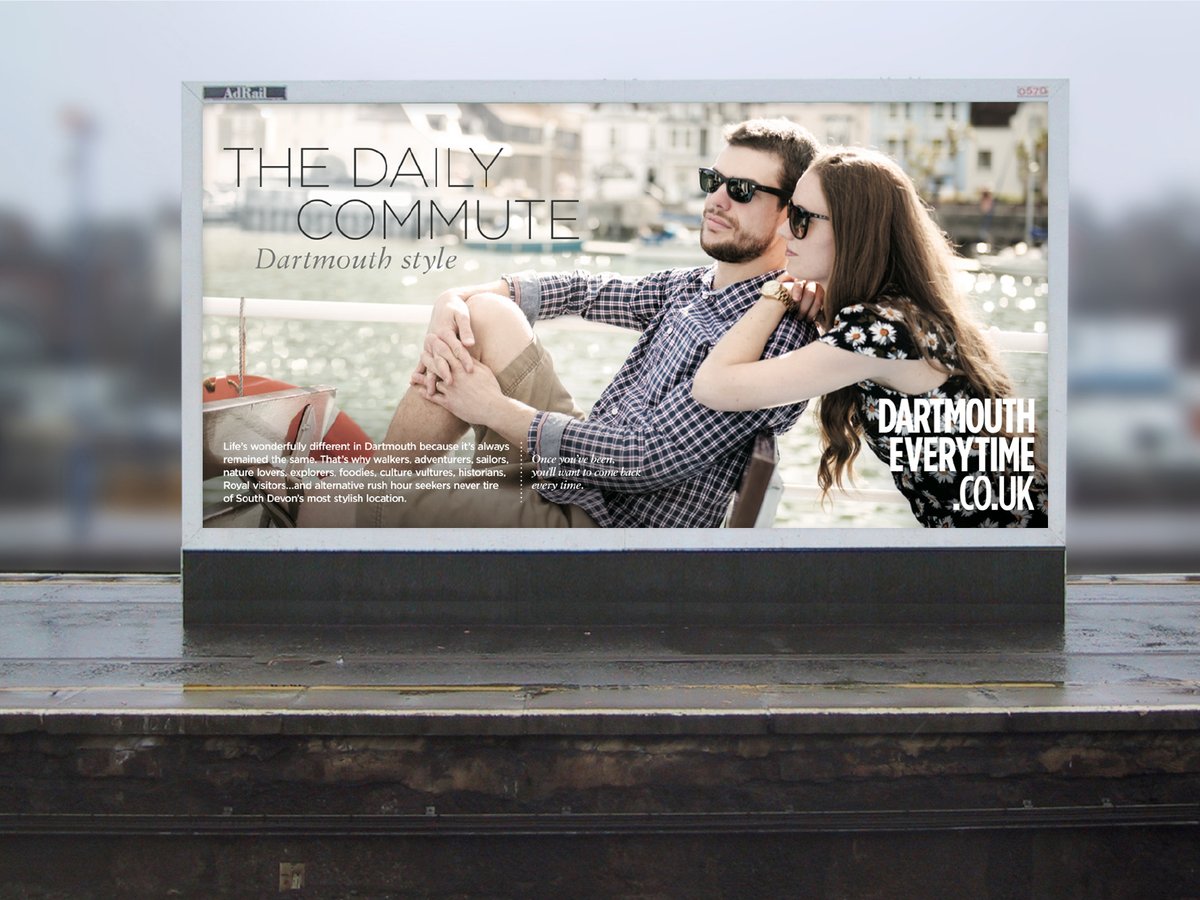 Dartmouth destination branding
Engaged by Dartmouth Business Improvement District to put Dartmouth firmly on the tourist map, Chaos created DARTMOUTHEVERYTIME - a dynamic, dual refreshed brand proposition and URL tagline reflecting Dartmouth's unique ability to re-attract visitors, whatever the time of year.
The logo was flexibly designed, encouraging Dartmouth's business to use it in their own marketing too.
Website redesign
Acting as a consultant on the brand and marketing activities for the BID, Chaos suggested integrating the BID website with the already well established award-winning Tourist Information Centre (TIC) website.
From this recommendation, the TIC and BID have been able to find economies of scale and have been able to work together collectively, focusing on placing Dartmouth on the tourist map.